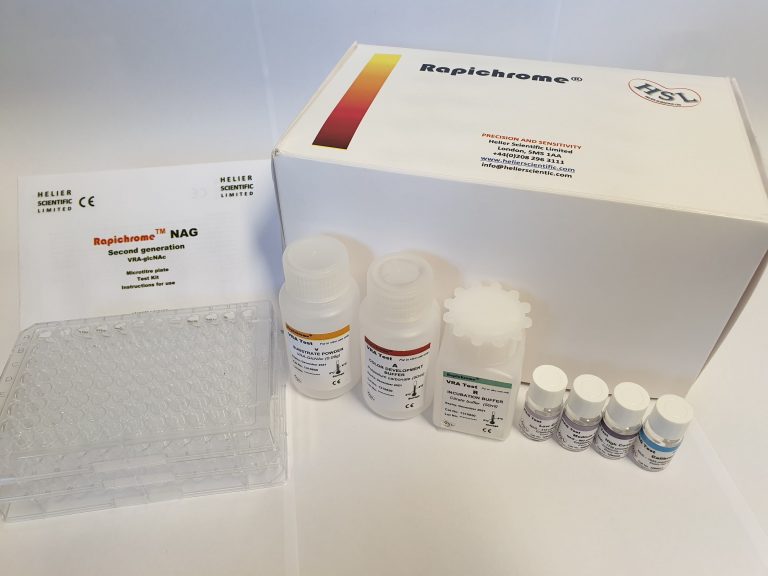 HSL is excited to launch the new Rapichrome™ 2nd Generation NAG Kit.
This rapid and sensitive kit includes the 96-well microplate as well as all the standards needed to run the NAG assay in the lab. Rapid results are obtained in 30 minutes. 
This new kit works in human urine samples, mouse urine samples and cell culture medium for in vitro experiments. Click here to find out more about our Rapid, Sensitive, Adaptable and Economic NAG kit.