Rapichrome™ NAG – 2nd Generation NAG Kit
Rapid, Sensitive, Adaptable and Economic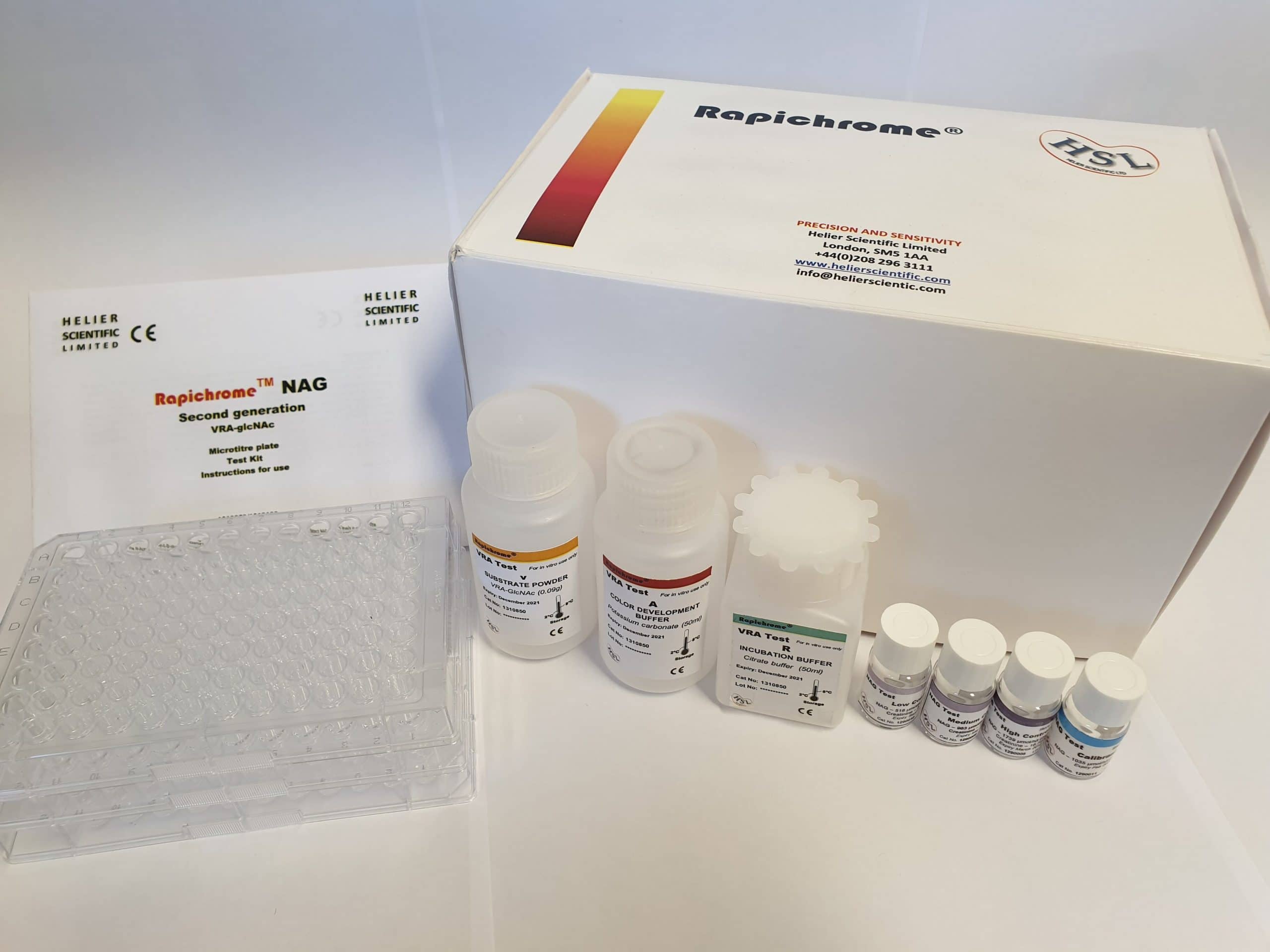 For kidney injury & nephrotoxicity. 
A rapid and sensitive assay of NAG (N-acetyl-beta-(D) glucosaminidase)  activity developed for use with 96 well plate readers.
Substrate
Incubation Buffer
Colour Development Buffer
Calibrant
NAG/Creatinine Controls (High, Medium and Low)
96-well microplate 
Works in human urine samples, mouse urine samples and cell culture medium for in vitro experiments.
Includes creatinine standards so you can easily index your urinary NAG activity for urine concentration.